Blogging is a big part of our digital engagement strategy. In fact, blogging is one of the main ways that we share with the world what we are doing, and how much we are learning about digital transformation. Our blogs help us to communicate what we do quickly, effectively, and simply to the people who want to hear about it. We're very proud of our blogs, and we wanted to tell you a little more about them.
Here at GDS we have 14 blogs. As Head of Editorial, I engage with and support blog owners across government too (there were 77 at last count), but I'll tell you about that another time.
For now, let's focus on the GDS blogs.
Blogging is a team sport
Each team at GDS has their own blog (you can see a full list of our blogs here). I am responsible for the main GDS blog and the overarching strategy (the Editor in Chief, if you like). For the others there's a 'blog owner' that oversees the content, checks the quality, works with contributors to fact check, and manages their individual content calendars.
What goes where
The easiest way to think about our blogging structure is like your Sunday newspaper.
The main GDS blog is the front page.
Individual team blogs represent the pull-out sections.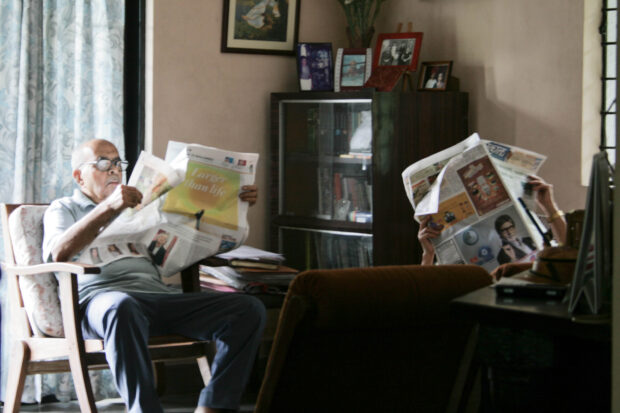 While almost everyone who wants to read the paper will look at the front page for the big, top-line stories, you each go on to choose which sections you have a particular interest in, or to find out more detailed information about the story. You might want to read the sport or home section, whereas someone else might be more interested in entertainment, lifestyle, or finance.
Know your audience
Blogs with a clearly defined purpose work better than generic, corporate blogs. Targeted content means our readers know what topics to expect, and aren't overwhelmed by too much information, or information that's not relevant to them.
When we're writing blog posts we can assume our readers have a specific interest in what we're talking about. For example, if you read our GDS data blog, we can assume you have an interest in data science and analysis - so we don't have to explain the basic terminology. This means we're free to discuss stuff in detail - dealing with the more meatier side of things (but still using plain English, of course).
Creating conversations
For me, one of the most exciting part of government blogging is the comments. I'm sure if you told citizens even just 10 years ago that they'd be able to directly communicate in just a few seconds with the individual or team responsible for an area of government - and get a direct, often personal, response - they wouldn't have believed you. Commenting is a powerful tool and is one of the most crucial ways that blogging differs from the other content government shares.
You're accountable
Blogging is an informal, conversational tool - but that doesn't mean you're not responsible for making sure what you're saying is factually correct. Here at GDS we take sign-off seriously - no matter what the topic, we make sure all interested parties are consulted, and that we thoroughly fact check everything that goes out.
Why we blog, and what we blog about
We use blogging as conversational tool designed to support the work we do as a whole. A blog is not the place to post official guidance (that's a job for GOV.UK); but it is a fantastic place to engage with users directly. We don't make big announcements, we publish blog content regularly: sometimes team updates; sometimes think pieces from our Executive Director; case studies; evergreen content; event showcases…we like to mix it up to keep our readers engaged.
I'm really passionate about diverse content types - keeping things varied keeps readers interested. We love videos here at GDS, and we use videos to convey our messages whenever we can. We like to illustrate our points with drawings, photos, and plenty of links.
Talking about engagement …
We often have a lot to say, but I've developed a strategy that ensures we don't bombard users with too much information. Unless there's a really good reason, we don't plan more than three posts per week - often less. This allows us the flexibility to manage any last minute or urgent updates at short notice without pushing out too much content.
Many of our readers sign up to email updates for our blogs - this means they're alerted whenever a post is published. Too many alerts will soon result in readers not bothering to click through - they start seeing these alerts as spam. This sort of apathy is really bad for engagement - and engagement is one of my top priorities.
Follow Carrie on Twitter, and don't forget to sign up for email alerts.