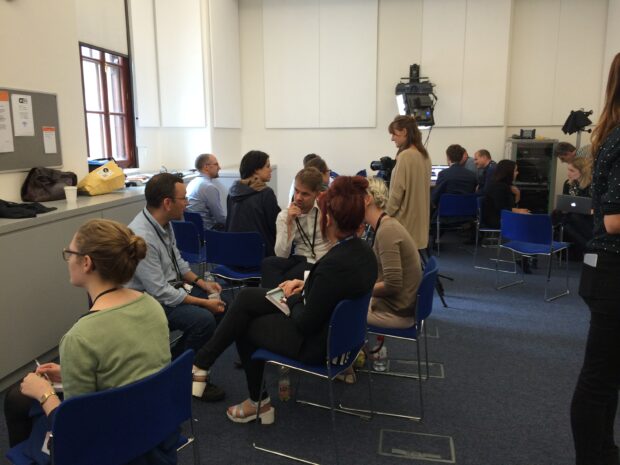 Last week the GDS creative team hosted a cross-government drop-in session for people who want help with making films.
About 40 people showed up over the course of the afternoon - a great turnout for early summer holidays. We'd split the room up into sections, so there was an area for talking about equipment, shooting and editing, another area for talking about social media distribution, another for talking about scripts and interviews, and so on.
Attendees included people from:
Department for Business, Innovation & Skills
Department of Health
Department for Work and Pensions
Department for Communities and Local Government
Department for Transport
HM Revenue & Customs
Foreign & Commonwealth Office
HM Treasury
Home Office
Ministry of Justice
Parliament
Food Standards Agency
The National Archives
Civil Service Learning
Cabinet Office
National Audit Office
Companies House
Environment Agency
Public Health England
Crown Commercial Service
The questions and experience levels showed quite a range, but it was great to be able to share what we've learnt in the last couple of years, to learn a few things ourselves, and to see everyone's enthusiasm.
Of course one afternoon of chat will never be enough - so to continue the discussion, we have now set up the government filmmakers mailing list. If you work in government and you want to talk about making films, feel free to subscribe.