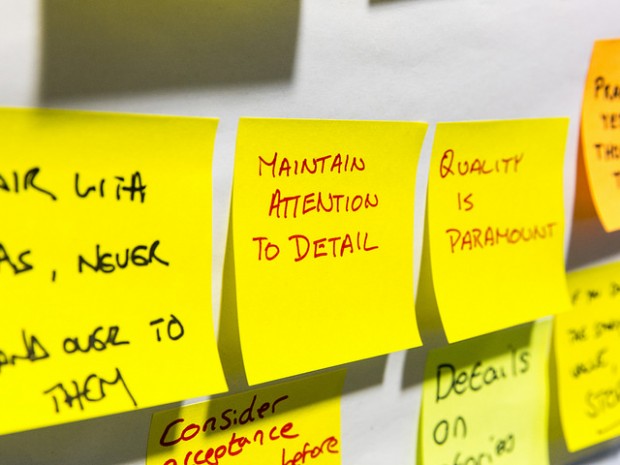 In August 2015, the GDS blog reached 1 million hits since we transitioned the platform to GOV.UK. Now that we've reached this landmark, we thought we would share some tips on how we blog on the government blogging platform. You can read more about how blogging's been working for us in our recent post.
Blogging at GDS
GDS has 14 blogs in total and we blog about the main areas of our work. On our blogs we want to be transparent, engaging, and direct while maintaining a strong user focus. We like to blog about all the things that happen at GDS: successes, challenges, who works here and what they do, stats we've crunched, the purpose of our work, and much more.
We expect our blogs to encourage open discussions, not to shy away from the issues of the day, and build trust through knowledge and transparency. We try to combine different types of content with other relevant stories like case studies and conversations to engage our readers. And using plain English is the best way to communicate.
We know that our audience is varied. Our readers expect us to blog about technology, data, current events like the summer budget, and throw in some popular culture references for good measure. We're always open to attracting new readers  and try not to forget who our current audience is too.
Anatomy of a blog
There's loads of useful advice and tips about blogging on GOV.UK so instead we're going to talk about the little things that make a blog look professional and engaging.
About us
Writing a short sentence about who you are and what you're blogging about is really useful for defining your audience so that someone coming to your blog knows whether your posts will be of interest to them. A few government blogs do this really well: the Intellectual Property Office's blog on Dragons' Den, the History of Government and the UK Space Agency.
Categories vs tags
Categories and tags are useful for your readers to understand the topics that you blog about. However categories and tags are not interchangeable and blog posts shouldn't have the same category and tag.
Categories and tags are similar to contents and index pages. Categories should be your contents page where you use broad themes to categorise your blog posts. Tags are your index page where you can add more detail about the post.
Think about the language that your audience uses when defining your categories and tags. Don't use language on your blog that will alienate or confuse your readers. And it's a bad sign when you read a blog post labelled as 'uncategorised' or 'general'.
Updates/follow us
All government blogs have an email alert that allows readers to get an email whenever a new post has been published. We use a widget in the sidebar to encourage readers to sign up for this. We also encourage blogs to add a follow us widget listing all their social channels.
Comments
We strongly advise that blogs allow comments. Blogs are a great way to encourage a dialogue between you and your readers. If you don't allow or publish comments then you're kind of missing the point of blogging: it's not a one-way broadcast platform, it's a conversational tool.
You'll also need a robust moderation policy for dealing with comments. You should define what is appropriate on your blog and explain when you will not publish comments that are in breach of your policy. Your policy should have a prominent link on your blog, from your sidebar or about us page. Read the GDS moderation policy.
Scheduling posts
We're never short of people willing to write posts so we have to consider our schedule carefully. We wouldn't want to publish 5 posts in one week and then no posts the following week. For scheduling, we use Basecamp, mainly the calendar feature and the to-do list for forthcoming posts.
Time from suggesting a post to actual publication varies hugely. There's so many things that need to happen to make a post live: coming up with an idea, someone writing/authoring the post, relevant people signing it off (this can be anyone from a Minister to a press office) and then finding the right day for the post to go live. As we mentioned in our last post on blogging, unless there's a really good reason, we don't plan more than three posts per week - often less so that we have the flexibility to manage any last minute or urgent updates.
Summary text
Writing a short summary of your blog post is really important. It helps with Search Engine Optimisation (SEO) and it can encourage readers to read the whole post if you write a concise and interesting summary. We use the excerpts feature for this or we add a <!--more-->  tag at a suitable place at the beginning of the post.
Featured posts
Featured posts are 'sticky' which means that they stay at the top of all pages. We tend to make new posts the featured post as it gives them more prominence.
We also use featured images and videos. Making an image or a video featured means that the media will appear on the homepage of your blogs but won't appear in the post itself.
Click-throughs are consistently higher for posts that have an associated image/video than those without. With featured videos, it means that you can play the video in situ without having to click through to the post. And in the blog post itself, you can then embed the video within the text and give it some context. We really wanted to make this video a featured one but got (understandably) vetoed.
Importance of a good (and attributed) image
GOV.UK has some great examples and advice on using images. We want to add a couple of points about images for blogs. It can be difficult to source images and find a new one for every blog post. The GOV.UK guidance has good advice on using Flickr and Google images to source images (make sure you use images within the creative commons license). To attribute images correctly, it's good practice to mention the licence of the image and credit the photographer. Like this: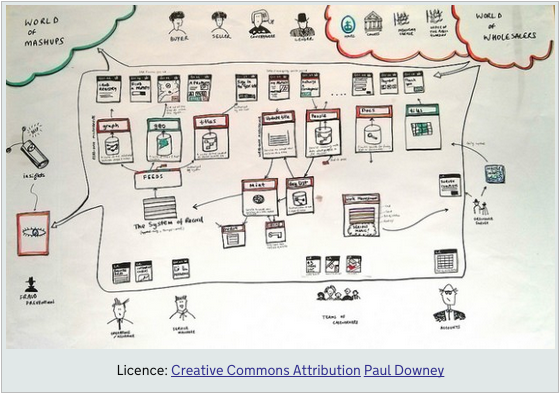 We try to avoid using the same image over and over again, especially featured images, as it'll make your blog look like Groundhog Day.
Where readers go after they've read your post
All blog posts should have a call to action. On the GDS blog, we suggest following us or the author on Twitter and signing up for email alerts. We also sometimes pose a question, or ask for specific feedback on a certain subject or issue. Having a call to action is a good measure of whether your readers are engaging with you.
You should also recommend that your readers read related posts. We usually add 2 or 3 links after each post and alongside our categories and tags, it's a useful way for our readers to navigate our blog.
Accessibility
Accessibility is really important to us. We don't want to make it difficult for anyone to access our content.
Using descriptive titles for links (not click here) and subheadings is good for accessibility. Using the appropriate headings (h1, h2, h3 etc) makes your post more accessible too especially for those using a screen reader.
Providing transcripts of videos is also important. We either add a video transcript to the blog post or we link to the transcript from the post.
It also means using accessible pdfs that have been semantically structured with relevant tags and alt descriptions of images/graphics.
Here's a list of all the guidance mentioned throughout this post:
GOV.UK blogs style guide
GOV.UK guidance on writing a blog
Guidance on using images
How to create an accessible pdf
Do let us know if you've got any feedback, comments or questions.
Follow us on Twitter, and don't forget to sign up for email alerts.