A new blog
We've decided to rename and widen the scope of our social media blog, and use it to share more about how we do digital engagement in GDS. We constantly review what we do, learn from our own and others' experience, and iterate. So please share your comments and ideas.
To kick-off, here's a very quick overview of how we approach things.
Our approach in a nutshell
We want all our communications to be like GDS: open, agile, and focused on users.
We base what we do on the principle that the product is the service is the marketing. That means that our services should be so good that they speak for themselves - government services that are easy to find, self-explanatory when you get there, quick, and easy to use.
You will have heard us (hopefully) repeat - 'Simpler clearer faster'.
So, we don't do campaigns in the sense that most people would think of them. Instead, we focus on signposting users to the information and services that they need, and answering their questions. Though we do, of course, actively support campaigns led by our colleagues in departments, particularly where they relate to content on GOV.UK.
We also share what we are doing to transform digital services, why, how and what we are learning.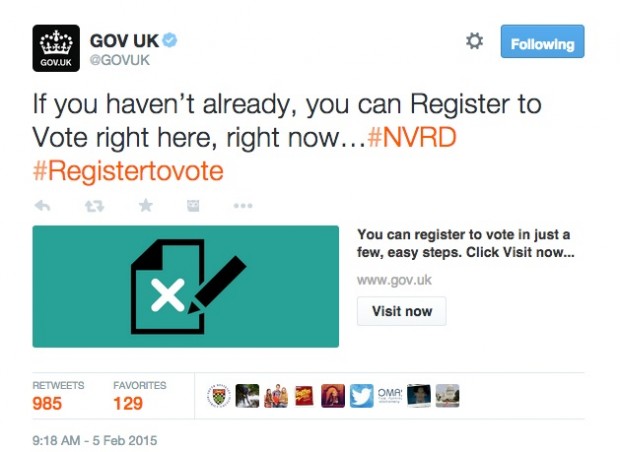 To do all this well, it's really important that we listen actively to what our users are saying. That means we can pick up issues that are unclear or causing concern, or where we've got things wrong - and put them right quickly. We feedback what we find out to teams within GDS and to departments so things can be constantly improved.
We'll be blogging soon about how we've been using Brandwatch to help us do this.
Communicating in an agile environment
This generally means no big announcements. Instead, we focus on what is being delivered, as we deliver it. We find 'showing the thing' is much more powerful than talking about future plans. We have flexible, multi-channel communications plans for specific services - mostly digital as you'd expect (social, blogs, video etc). But we also hold events including SPRINTs.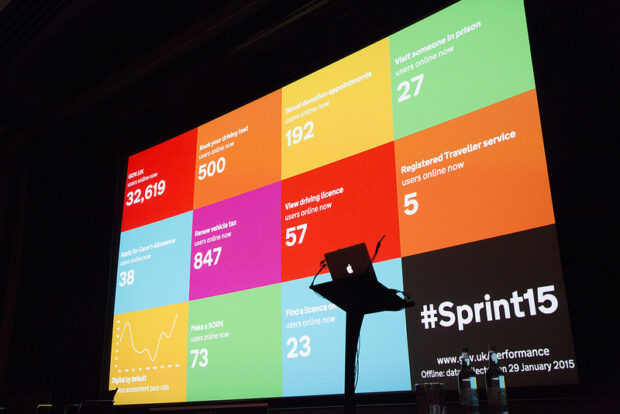 Regular, open communication is a natural consequence of agile working. Agile is based on starting small, working in the open, and making iterative improvements to services based on user feedback. In practice for GDS that means a series of regular releases of a product or service before it goes live.
So, we blog all the time to tell anyone who is interested what we are doing as we are doing it … specifically, we write posts that tell people:
what we've done
why it's better
what we learned
what comes next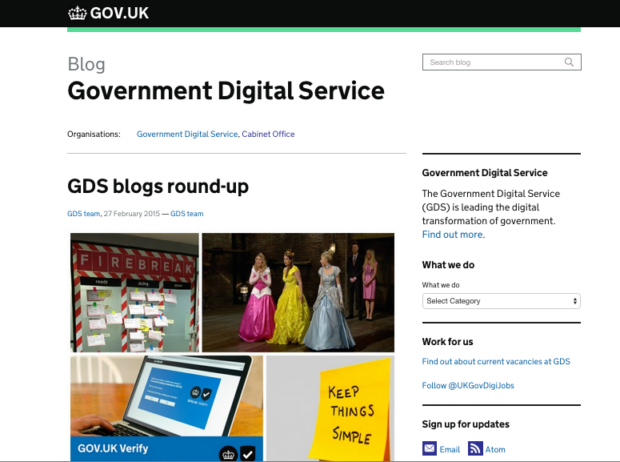 We talk to users all the time, in the places they already are (usually for us that's on Twitter) – they shouldn't have to come to us to find out what's going on. We also work closely with the Cabinet Office press team and regularly invite media into GDS to see what we're doing, often before we have the finished article.
We find all of that helps us to keep messages consistent and to build understanding and trust. We've had lots of positive and accurate broader coverage as a result. If we fail - in our service delivery or in our comms - we fail small and fast, learn, and move onwards!
Follow Wendy on Twitter, and don't forget to sign up for email alerts.
---